By following CDC guidelines to curtail the spread of coronavirus, face masks have now become a daily, mainstay accessory throughout the US and all over the globe. Although fighting pandemic viruses is certainly not fun, Disney is trying to change that by launching their own line of Disney face masks. With three sizes to choose from, everyone in your family can personalize their look according to their favorite characters including Mickey and friends, princesses, Pixar, Marvel, and Star Wars. This of course includes everyone's newest fan favorite Baby Yoda.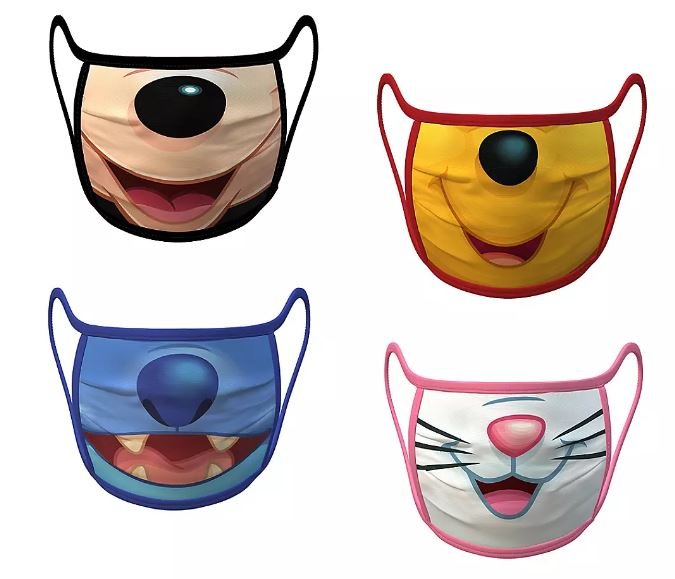 Disney face masks not only meet the FDA's most recent recommendations for non-surgical, non-industrial grade face coverings, but are also cute and stylish. You can get a 4-pack for $19.99 on shopDisney by preordering for shipping in June. You'll also find instructions on how to care for your mask so you can keep rocking your look all season long.
Launching their new line of Disney face masks is just one of the many ways the House of Mouse has been demonstrating their care and commitment for the community during this time of need. Healthcare workers and other essential workers will be glad of the different styles and colors available to choose from. So far Disney has done their part to contain the virus by donating over 100,000 masks to the hard-hit states of New York, California, Florida, and Washington D.C. They are following this achievement by donating one million face masks to children and families that are most in-need, to be distributed by MedShare, and will donate up to $1 million dollars from the profits through September 30, 2020.
Check out the styles of Disney face masks available on shopDisney and have fun doing your part in the worldwide effort to stay safe and healthy.
#coronavirus
Baby Yoda
face mask
shopDisney
Star Wars